Biography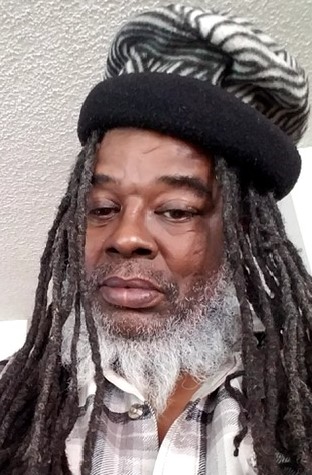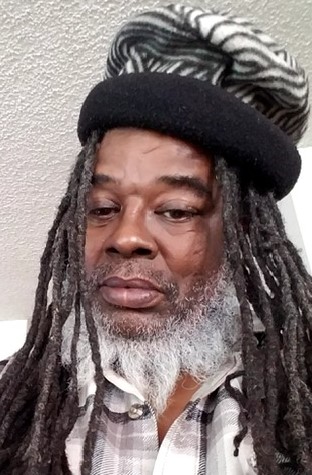 Born in New York State with diverse roots from his Jamaican grandmother (Blue Mtns.) and Geechi father (James Island, South Carolina), Ras Jammie (aka James Rouse Jr.) eventually migrated from the northeast to Berkeley, California and later Tucson, Arizona where he owned and ran Rouse Your Spirits Recording Studio. Now Ras Jammie calls Oregon his home.
As a singer-songwriter with an impressive baritone voice, Ras Jammie writes the music and lyrics to all his songs. Recording several cds on his own label – Rov Roots Creations – Ras Jammie notes that "since the music industry is hard to break into, I had to take from the past to create the future of American reggae music. Using strong, backbone riddims of old-school Jamaican reggae and the soulful riddims of Motown complete with backup vocals, I have created my own avante garde reggae style where no song sounds the same."
Like jazz legends Charlie Rouse (his uncle) and distant cousin Thelonius Monk, Ras Jammie has created his own brand of reggae. In between the island jazz sounds of Third World and the in-your-face lyrics of Peter Tosh, with further influences from U-Roy and Jacob "Killer" Miller, the Ras Jammie sound has been called "homegrown American reggae" by longtime Beat magazine music reviewer Chuck Foster.
With jammin' rhythms, soulful harmonies and powerful lyrics, Ras Jammie is a distinctive voice in reggae music.
Due to Ras Jammie's prolific songwriting, with many songs not yet recorded, there may be two to three sets per gig with songs geared to eventor venue needs. Songs may include "Bump De Time", "Hungry Lion", "Love of Money", "Jah Son", "Natty Spider", "Runnin", "Mr. Collie Man", "Sampson and Delilah", and "Which One Would You Choose". Please discuss specific song needs with manager.
Ras Jammie's back up vocalists are known as the Spliff Tones and his band members vary per location:
Lead Singer, Percussion, Songwriter: Ras Jammie
Backup Vocals: Angela Howard
Backup Vocals: Victor Keith
Ras Jammie has four full-length releases out on his RoV Roots Creations label. "Sometimey People" was again released in October of 2010 on a reggae compilation CD from UK Reggae Radio out of England. Ras Jammie has released two dubs of his music, both on his label. His live hand drumming and chanting is also featured on Saturday Symphony: Hometown Hearts released in 2016 by Bigfoot Lane.
Discography
Jah People of Today (2004)
Hungry Lion (2006)
Thin Line (2006)
O-Dub Meets Ras Jammie In A Lion's Den (2007)
Studio mixes with Half Pint (2008, unreleased)
Sometimey People" on UK Reggae Radio Compilation Vol 1 (2010)
Hand drumming and chanting on "Saturday Symphony: Hometown Hearts (Bigfoot Lane, 2016)
Forward To The Root (2018)
Ras Jammie Dubs: Way Over The Line (release 2020)
Ras Jammie has worldwide airplay (including Internet) in many U.S. states and as far away as Australia, Poland, Germany and United Kingdom.
Videography
Music video: "Old and Broke in America" (in production)
..Uncompromising reggae…makes Peter Tosh sound like Desmond Dekker
Reviewer: Tom Orr, www.reggae-reviews.com, May 2007
Ras Jammie has got one low, deep voice. The Tucson, Arizona-based dread comes on like Prince Far I without so much gravel, and the authority he conveys is one reason Thin Line is a disc that casts a considerable spell. Long, dubby riddims is another; though there are only ten songs, the total playing time is 54 minutes and many tracks stretch out to a point of permeation where you'd swear you've just had a lungful of ganja even if there's none within reach. But back to Jammie's voice. Despite the fact that he commands attention by making Peter Tosh sound like Desmond Dekker, Jammie isn't exactly a golden-voiced singer. Even so, he gets by perfectly well by intoning around the low, low register in a measured, mildly often dramatic manner that makes the words stick. He utilizes some calypso-like phrasing on "Daddy Won't Mind," infuses "Anxiety Attack" with an appropriately fearful tone, scats with joyful deejay gruffness through "Froggy" and at times surrounds his lead singing with spectral backing vocals that provide eerie, pleasantly murky contrast. Plus it's nice to hear reggae that's so sonically uncompromising; unlike some popish stuff that softens the bottom end, the bass here is mercilessly heavy, holding the unhurried tempos as firmly as the vocals. An unassuming work full of quirky, compelling singing and a steadfast reggae foundation, Thin Line is thick with pleasure. (release: Thin Line)
…Regards from down under
Reviewer: DJ Sista Selecta, 2Bob Radio, 104.7 , FM, Taree, New South Wales, Australia
I featured some more of your material [from Hungry Lion and Thin Line] in the last couple of shows. I'm really enjoying the O-Dub album, too. I hope you get plenty of positive feedback: …it is very deserving. Regards from down under.
…Great vibes…awesome…
Yes, star. These tunes pon ur player are awesome, great vibes I say!
-King Singha, Great Britain (SoundCloud, February 2012)
…exciting dub versions… and upbeat reggae songs
Reviewer: A. Romero, World Music Central, December 13, 2007
Ras Jammie has two recordings on the RoV label. O-Dub Meets Ras Jammie In A Lion's Den presents exciting dub versions of Jammie's music. The other album, Thin Line presents Ras Jammie with his Man Alive Band, showcasing an engaging collection of upbeat reggae songs. (releases: O-Dub Meets Ras Jammie In A Lion's Den and Thin Line)
Less gritty than Prince Far I…lyrics are deep and full of meaning
Reviewer: www.passiondureggae.over-blog.com, France, 2011
[translated from French] ["Sometimey People"[ lyrics are deep and full of meaning. Ras is not at all the "sometimey" genre. Anyway! He throws himself bluntly. We are faced with something that has everything to do with drama, hear these little angelic choirs that support the lead vocal… the contrast is striking and Jah knows he does not like these "sometimey people." I have the same problem, as too often we cross or play hide and seek with these people. One day you kiss, then another, after realizing that you would be in the area, immediately turn heel to run to the other end of the shop. Ras Jammie is less gritty than our dear Prince Far I yet not lacking less authority! (release: UKRG Presents, Volume 1 reggae compilation, "Sometimey People" contributed by Ras Jammie)
…a vibe straight from Jamaica….the lyrics come from the heart
Reviewer: Mark E. Waterbury, Music Morsels, January 2007
You may want to call this fresh perspective on roots reggae "desert reggae" since its creator is from Tucson. Wherever he is from, the music has a vibe straight from Jamaica with interesting touches in dub beats and instrumentation. Vocally sounding almost like a mellowed out rastafied Chuck D, the lyrics come from the heart. The music pulses in unique but undeniably catchy ways. (release: Hungry Lion)
Unhurried, unharried, and relaxed tempo…definitely unique
Reviewer: Chuck Foster, The Beat, Vol. 25, No. 4, 2006
Ras Jammie and The Man Alive Band return with Hungry Lion (RoV). Operating out of the Rouse Your Spirits Recording Studio in Tucson, AZ, Ras Jammie chants self-penned tunes to Man Alive's chugging riddims which build in intensity as the songs progress. "War Monger," Hypocrite and Parasite," Mr. Babylon" and "Bump De Time" are among the serious, at times theatrically delivered, themes. The tempo throughout keeps to a moderate pace – unhurried, unharried and relaxed. Most unusual track is his retelling of the nursery rhyme Little Miss Muffet as "Natty Spider." Definitely unique. (release: Hungry Lion)
…an independent release with a sound all its own
Reviewer: Chuck Foster, The Beat, Vol. 26 • No. 1, 2007
Ras Jammie returns with Thin Line (RoV), an independent release with a sound all its own. Recording at his own Rouse Your Spirits studio in Tucson, AZ, Ras Jammie draws on his Jamaican roots in creating his own brand of homegrown American reggae. Backed by the Man Alive Band, which combines a fat drum sound with soaring keys, skank guitar chops, crisp synth horn lines and rumbling bass, his lyrics cover a wide range of topics from "Sampson and Delilah" and "Runaway Slave" (on which he deftly blends an early American spiritual style with reggae) to "Froggy," "Anxiety Attack" and "Sometimey People." There's even a little lecture on love ("Daddy Won't Mind") thrown in for good measure. Ras Jammie has a deep, resonant voice that seems to gain confidence with each new release, a sure sign of an artist who's headed in the right direction. (release: Thin Line)